🔍
VARIO 5 STRONG (13-25KG/30-55 LB)
£140.00 | Book for 7 days for the price of 3
Spreads the weight onto the operator's body using a  body harness which is especially useful with today's configurable and modular camera systems.
VMI supplies the Vario 5 Strong system with an Easyrig Cinema 3 harness.
The EASYRIG gives you the speed and mobility of a hand-held camera, while still achieving steady shots from the shoulder and hip.
Specially designed suspension lines with shock absorbers accept the weight of your camera & spread the majority to your hips, where it is more efficiently supported.
Ideal for news broadcasts, sport events, documentaries, commercials or many other hand-held situations where stability is crucial and where the freedom to move is essential.
Day based pricing : VARIO 5 STRONG (13-25KG/30-55 LB)
Description
The Vario 5 is a versatile, all-round solution no matter what setup you have. One adjustable Easyrig to fit your needs.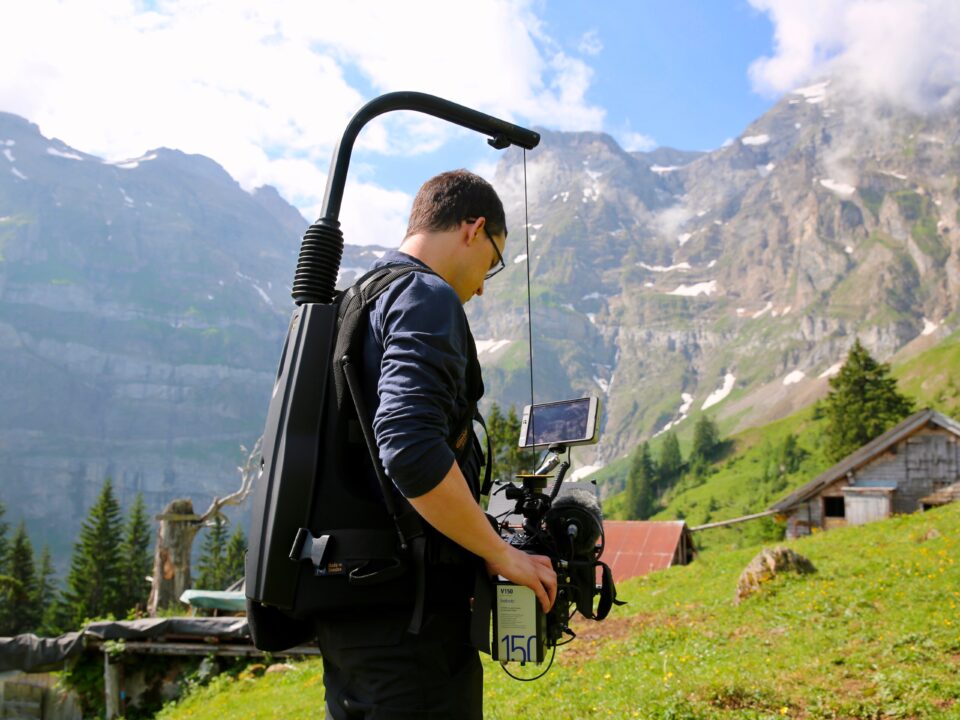 Adjustable weight range
By adjusting the tension with the provided allen key, the Vario 5 can be tuned to match your exact camera setup ranging from 5-17 kg (11-38 lbs).

Fits all cameras
The Vario 5 can be attached to any camera as long as it has a camera handle due to our easy-to-use camera hook.
Handmade in Sweden
The Vario 5 is designed, built and assembled in Sweden. We utilize local suppliers, delivering high-quality components.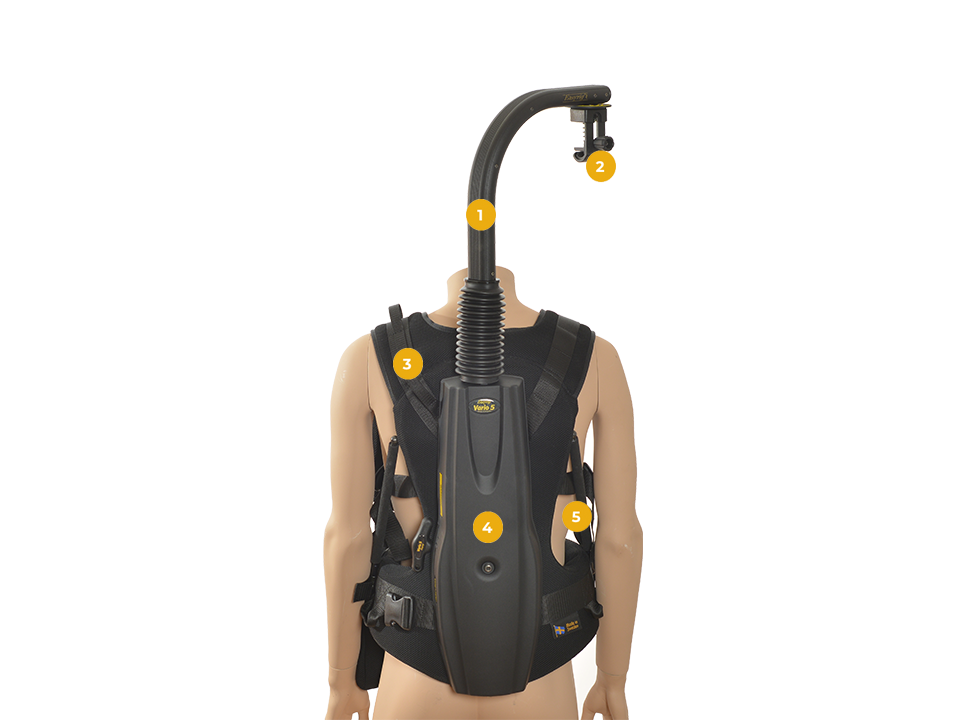 Standard setup includes:
Support bar
Camera hook
Vest with breathable material
Power pack
Adjustable vest stabilizer
Manual
Transport bag

Vario 5 Strong
If you feel that the standard Vario 5 doesn't quite cut it for you, a stronger and reinforced version is available. It can lift setups ranging from 10-25 kg (22-55 lbs).
Used by the best
Ever since the release in 2015 the Vario 5 is undoubtedly the most popular Easyrig. It has been used in countless movies, TV-series and documentaries.
Additional information
Full Specifications

Load Range:
Standard: 5-17 kg (11-38 lbs)
Strong: 10-25 kg (22-55 lbs)
Product Specification
Weight:
5.5 kg (12 lbs)
Product Specification
Suspension line length:
90 cm (35") when fully stretched.

Product Specification
Height:
Mounted: 103-113 cm (40.5-44.5")
Folded: 62 cm (24.4")
Product Specification
Width:
Mounted: 80-130 cm (31-51")
Folded: 34 cm (13.3")
Product Specification
Depth:
Mounted: 31cm (12.2")
Folded: 22 cm (8.6")

Related Links

Official Manufacturer: https://easyrig.se/products/vario-5/